Welcome to EMW fitness
Home of the VIBE method
Be Smart
Is your workout helping you or hurting you?   Take the quiz!
Train better
Do 1 thing to enhance healing & performance. I can help you know what it is!
Transform
Apply for a coach+trainer, it's more than fitness, it's embodiment!
Schedule an Enrollment Conversation Today!
Get coaching & training to have a stronger body & a stronger life.
Start Online Coaching & Training

Proof is in the Praise
Sound Body
Release weight, overcome back injury and jumpstart exercise at any age or fitness level!
Elaine has just the right amount of mind-body philosophy – a balance that is often hard to fine. She won't coddle you. She has been instrumental in my physical well-being and recovery.

-AK
Sound Mind
Motivate the mind and the body will follow!
Each exercise is meaningful. It's about understanding it and how it affects your muscles. I am so much more aware of how my body works. Now I can extend what I've learned into my everyday life.

-Emily
Wellness
Tap into your full potential! Fitness is a game changer for your long-term health and well-being!
Elaine has made me strong in my core, back, upper body and overall balance. I have an active lifestyle with confidence, courage, and capability. Not bad for a fellow over 70.

-Michael
Make the Commitment
You don't have to choose between being happy and being healthy; they're really the same thing.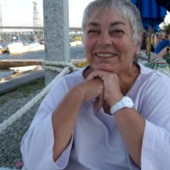 I feel privileged to have worked with Elaine for many years. She inspires me to never give up.

-JoAnn